Yarimar Bonilla
(PhD, U Chicago, 2008; Associate Professor, SAS) Political and Historical Anthropology, Postcolonial Studies, Race, Digital Culture, Caribbean Studies, American Studies. This email address is being protected from spambots. You need JavaScript enabled to view it.
Blurring the lines between political and historical anthropology, Professor Bonilla teaches and writes about social movements, colonial legacies, and questions of race, sovereignty, and citizenship across the Americas.
Bonilla's first book, Non-Sovereign Futures, examines contemorpary labor activism in the French Caribbean island of Guadeloupe. Challenging contemporary notions of freedom, sovereignty, nationalism, and revolution, Professor Bonilla recasts Guadeloupe not as a problematically non-sovereign site but as a place that can unsettle how we think of sovereignty itself. Professor Bonilla's latest book project, Puerto Rico's American Dream, examines the emergence and rising popularity of the Puerto Rican statehood movement, with a focus on how and why annexation has paradoxically come to be imagined as a form of anti-colonial politics. In addition, Professor Bonilla has a strong interest in the role of digital technologies within social movements and academic practice. She has written about the politics of hashtag activism within the context of the Black Lives Matter movement and the semiotics of digitial protest in the context of Guadeloupe. She is also currently developing a multi-media political atlas of the Caribbean entitled, Visualizing Sovereignty.
Professor Bonilla has been the recipient of multiple grants and awards from the National Science Foundation, the Wenner Gren Foundation, the Chateaubriand Fellowship Program, the Schomburg Center for Research in Black Culture, and the Carter G. Woodson Institute for Afro-American and African Studies. She currently serves on the Executive Board of the Society for Cultural Anthropology, on the editorial committee for Small Axe: A Caribbean Platform for Criticism, and the editorial board of the Journal of Latin American and Caribbean Anthropology.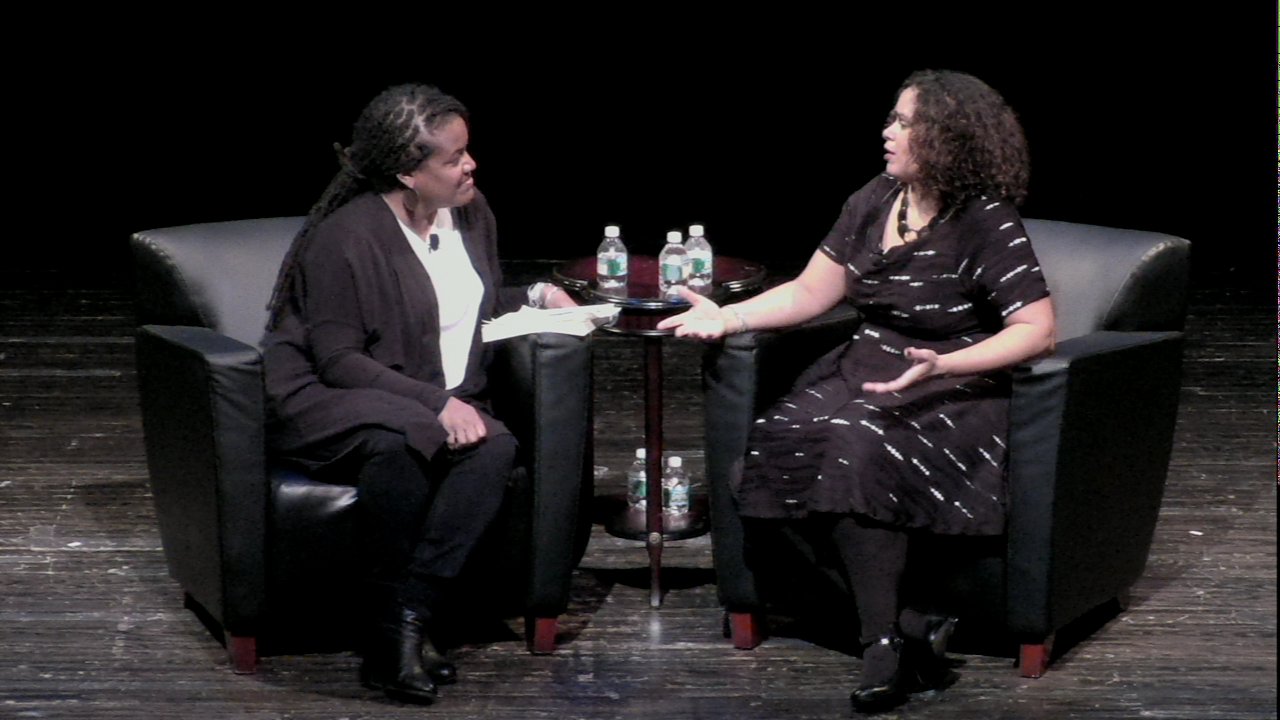 BOOKS
2015 Non-Sovereign Futures: French Caribbean Politics in the Wake of Disenchantment. Chicago: University of Chicago Press
n.d. Puerto Rico's American Dream [book project in progress about the Puerto Rican statehood movement]
SELECTED ARTICLES IN ENGLISH
2016 Visualizing Sovereignty: Cartographic Queries for the Digital Age. (by Yarimar Bonilla and Max Hantel) sx:archipelagos 1:1
2015 #Ferguson: Digital protest, hashtag ethnography, and the racial politics of social media in the United States, by Yarimar Bonilla and Jonathan Rosa. American Ethnologist, 42(1):4-17. ARTICLE + DIGITIAL SUPPLEMENT--> http://americanethnologist.org/2014/anthropology-ferguson-missouri/
2015 Between Terror and Transcendence: Global Narratives of Islam and the Political Scripts of Guadeloupe's Indianité. In Islam and the Americas, Aisha Khan (Ed.), 141-162. Gainesville: University Press of Florida.
2014 Remembering the Songwriter: the Life and Legacies of Michel Rolph Trouillot. Social Dynamics 26 (2): 163-72. (Songwriter PDF)
2013. Ordinary Sovereignty. Small Axe: A Caribbean Journal of Criticism.13( 3) 42: 152-65. (Ordinary Sovereignty PDF)
2013. History Unchained. Transition. No. 112: 68-77. (History Unchained PDF)
2012 Non-Sovereign Futures: French Caribbean politics in the wake of Disenchantment. In Caribbean Sovereignty, Democracy and Development in an Age of Globalization, Linden Lewis (Ed.), 208-227. New York: Routledge.
2011. The Past Is Made by Walking: Labor Activism and Historical Production in Postcolonial Guadeloupe. Cultural Anthropology. 26(3): 313–339. (The Past is Made by Walking PDF)
2010. Guadeloupe Is Ours. The Prefigurative Politics of the Mass Strike in the French Antilles. Interventions: International Journal of Postcolonial Studies. 12(1): 125-137. (Guadeloupe is Ours PDF)
ARTICLES IN SPANISH AND FRENCH
2012 Gwadloup sé tan nou! (Gadalupe es nuestra): El impacto de la huelga general en el imaginario político de las Antillas Francesas. Caribbean Studies. 40(1): 81-98.
2012 Le syndicalisme comme marronage: épistémologies du travail et de l'histoire en Guadeloupe. In Mobilisations sociales aux Antilles: Les événements de 2009 dans tous leurs sens, Jean-Claue William, Fred Reno and Fabienne Alvarez (Eds.), 77-94. Paris: Karthala.
RECENT COURSES
01:070:101 Introduction to Anthropology – This course will provide students with an introduction to the field of Cultural Anthropology. Through readings, films, lectures, and discussions we will examine the orienting concepts of cultural analysis, the ethical implications and methodological challenges of ethnographic research, and the political and intellectual value of practicing anthropology within and beyond academe. View Course site: https://anth101.wordpress.com
01:070:304 Political Anthropology – This course will examine various processes of opposition, resistance, and revolution. The first half of the course will survey foundational works of political theory, while the second half will examine political practice from an ethnographic perspective with an eye towards the lived experience of political participation and the formation (and transformation) of resisting subjects. Over the course of the semester students will conduct individual research on contemporary social movements and for their final project they will think creatively about emerging political agendas for the future.
01:070:518 Power, State, Nation – This graduate seminar is guided by a series of methodological questions: if we understand Power, State, and Nation as sets of 
relationships (rather than ontological realities), then what are the processes and practices through which these relationships are constituted? Through which institutions and practices do the State, the Nation, and their tools of governance become manifest in the lives of denizens? Through what process are citizens produced and denied? And how can we examine those relationships ethnographically? The first half of the course will examine conceptual debates regarding the study of modern states, nations, and forms of governance—with critical attention to the underlying assumptions of modern political life. The second half of the course will feature ethnographic analysis of the lived experience of citizenship, sovereignty, and both national and international governance. The course is designed for students who intend to conduct ethnographic research on related topics, and will explore the vexed problems that arise when studying topics that are simultaneously analytical categories, historically and culturally located terms, and fields of social life. View Course site: https://powerstatenation.wordpress.com/
01:070:605 The Anthropology of Sovereignty – The concept of sovereignty has become central to theorists across a broad range of academic disciplines, fueled in part by recent debates over globalization, transnationalism, international human rights, and the global war on terrorism. Much of this scholarship suggests that we have entered a new era in which political and economic power is being deployed in unprecedented ways across national boundaries and where non-state actors increasingly take up what were long thought to be the privileged duties of state governments. In this class we will examine these arguments with a critical eye, placing them within larger, more complicated, genealogies of political authority. Rather than assuming a current moment of "exception," where sovereignty has become detached from the nation state, we will approach sovereignty as a conceptual framework for thinking about how national boundaries, territorial jurisdictions, political communities, and economic institutions are continuously being forged and contested.